Swinging night train between Amsterdam, Rotterdam and Berlin
One train, two jazz stages, a dining car and a bar carriage. The Jazz Night Express is sleeping, eating and beautiful music on an unforgettable journey. The Jazz Night Express connects three world cities, each with its own lively jazz scene. The Jazz Night Express is a convenient way to travel between these cities and an exciting jazz stage at the same time.

So the Jazz Night Express will run the weekend of 28-30 June 2019. The coming weeks more news about the times, costs, jazz and catering is expected. Depending on the interest, the Jazz Night Express may also run on the weekend of 12-14 July 2019.
Indication of ticket prices for the Jazz Night Express in 2019
We do our utmost to keep ticket prices as low as possible. However, we have to deal with high costs for the train hire and do want to offer an unforgettable journey with great music, lovely food and a comfortable sleep. More news soon!
Register now! It helps us to estimate the interest in this trip.
We now decided to run the weekend 28-30 June 2019

This is also the first weekend of the North Sea Jazz fringe festival in Rotterdam. We work together with them, to create a special departure from Rotterdam Central for the first Jazz Night Express.
We leave Rotterdam Friday evening and arrive in Berlin Saturday morning. The same evening we will leave Berlin, so we are back in the Netherlands Sunday morning. Unfortunately we did not succeed leaving a night in between in Berlin. This came as a preference from the online survey. The biggest problem is that there are high costs involved. Of course one can book a single ticket for the Jazz Night Express and combine this with a long weekend in Berlin.
The carriages we want to have on the train are available from the train's rental company. And they are definitely reserved for us by now. We will soon sign the contract. When that is done, we can decide on the costs of the train tickets. The same applies to the travel times. Probably on the outward journey we leave at approximately 19:30 from Rotterdam and 20:30 from Amsterdam. On the way back we leave a bit later from Berlin.
.
Survey results: night train is ideal travel experience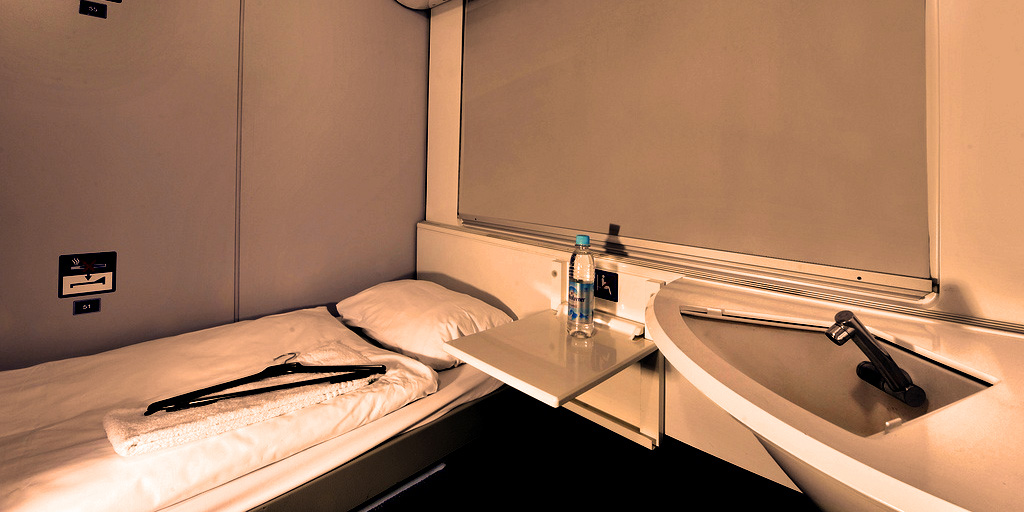 Check out the input we received from potential travelers through the website. What do people think about travel times, comfort, food and music? Approximately 70 people have responded so far.
Preferably a night in Berlin between the outward and return journeys
We asked you which nights we should go. About half of you find that departure on Friday evening and return on Sunday evening would be the best. Departure on Friday evening and return on Saturday night seems like a good idea for about 30%. The rest would like to leave on Thursday evening. One can also book a single journey for the Jazz Night Express and return (or go) by your own. We also asked this question on Facebook and Twitter and the question was answered by about 100 potential travelers.
Especially the night train itself is important to you
So far, slightly more people see the Jazz Night Express primarily as a means of transport and less as a festival. Funny detail: many of you find the night train itself the most important aspect of the project. We received comments such as "travelling in style for the sake of travelling". By teh way, you also appreciate the combination with jazz music.
The Jazz Night Express does not have to hurry
A large majority (74%) chose to take it easy with the Jazz Night Express, so that there is enough time for food, drinks, music and sleep. Almost nobody (7%) chooses to travel to Berlin as quickly as possible.
Preference for the more expensive sleepers
It is striking that the preference clearly goes to the sleepers (67%) instead of couchettes (33%). So you prefer more comfort, instead of the lowest price. That means that we will take as many sleeping cars as possible. Unfortunately, there are probably only two available …
A simple meal in the restaurant
Most of you do not require chic dining (19%), but it is appreciated if one can eat in the restaurant (68%). For some (13%), having a meal in the compartment is also fine.
You would like to see young musicians get to play
As far as jazz music is concerned, the preference so far is for young jazz talent (55%) over well-known jazz artists (12%). About 30% of you do not care about jazz that much and prefer: "rock", "a movie" or "good sleep".
Which costs are acceptable?
More than half of you would find a ticket price of €125 to €175 for a single journey acceptable. Approximately one-quarter thinks it should be cheaper and about a quarter thinks that it may be more expensive.
Nice ideas and suggestions
Good input and fun to read. Some of you ask if one could bring bikes. And whether we can stop in Amersfoort, Deventer, Hengelo and Potsdam. A smoking area is suggested a number of times. A child-friendly train would be nice, just like night trains to Switzerland and Vienna.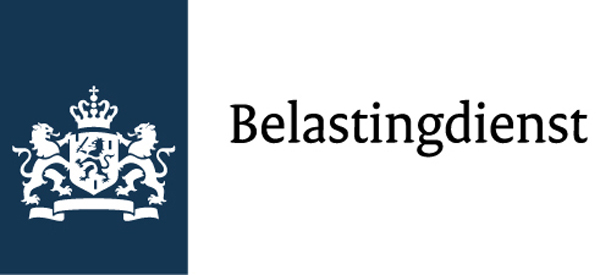 Good gracious! Organizing a night train is a fascinating challenge, but the VAT settlement turns out to be a considerable nightmare.
Doing tax returns in Germany
It seems inevitable (and also quite logical) that we as an organization also have to do tax returns in Germany. That can be quite complicated, if one doesn't not know the rules at all. It probably means hiring an expensive tax consultant …
Train tickets
International train tickets are VAT-charged on the kilometers traveled by country. For the Jazz Night Express, 64% of the ticket revenues will be charged in Germany and 36% in the Netherlands. In the Netherlands 6% applies at the moment, but from 1 January 2019 unfortunately that is raised to 9%. In Germany it is even 19%.
Catering and music
Other VAT regimes apply to catering and music on board. Catering is charged with the rate of the departure country. That is different on the outward journey than on the return journey. The music is charged where the concert is given. Does that mean a different VAT rate from the border?
Or do the specific travel agency arrangements apply?
That would make everything different, but is not favorable from a financial perspective. The travel agency arrangements apply to tour operators and not to public transport. Under the travel agency scheme, no VAT has to be charged to the travelers at all, but no VAT will be returned for the purchased travel services, such as the train hire.
A classic jazz theme: all aboard, the night train!
On the Jazz Night Express are performances on two different stages and in the restaurant. After the concerts you can go to bed on time or swing with the DJ into the night. The Jazz Night Express will operate around North Sea Jazz in Rotterdam.

More trains, less flying!
The Jazz Night Express is an exciting way to travel between The Netherlands and Berlin. Obviously, not as fast as plane travel, but more sustainable and the fun starts on departure. The Jazz Night Express is also a statement: if the traditional railway companies no longer offer night trains, we will do so ourselves. 

No night trains? Let's arrange them ourselves!
Since the end of 2016, no regular night trains have been operating from the Netherlands. Noord West Express was established to promote night train travel. We build a comprehensive website with information about traveling by night train. The next step is that Noord West Express itself organizes a night train. And again, and again… Who knows, where the future wil get us: Prague, Copenhagen?
And practice makes perfect. Next year we will of course create something beautiful, but we will also gain a lot of experience and learn about the operational aspects of night trains. We do need you as a potential traveler to realize this. Firstly, you can register if you would like to come along. Secondly, you can spread the word as much as you can! We can realize this together!

We need 500 passengers to make the trip in 2019. Ticket sales start from January 2019
passengers have already registered
Update November 29, 2018. This is updated every few days.